Reply
Topic Options
Mark Topic as New

Mark Topic as Read

Float this Topic for Current User

Bookmark

Subscribe
Highlighted
Re: PS4 Headset: Skullcandy PLYR 1
Thanks! Happy early birthday to you as well. I wish you luck in your endeavors to get your headset.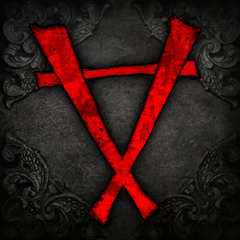 Offline
Re: PS4 Headset: Skullcandy PLYR 1
[ Edited ]
Re: PS4 Headset: Skullcandy PLYR 1
Yeah, mine just arrived at the house the other day. My actual birthday is on the 29th, but my parents said they will let me have them when I want. Might just open them up tomorrow and get them set up.
I heard people say that if you stretch them out over a shoe box or something overnight, you can make them looser. Then if they get too loose, just wrap a rubber band around. This is what I heard people say works, so you should just try that out.
Re: PS4 Headset: Skullcandy PLYR 1
I just got the plyr 1 but my volume is turned all way up on my headset but sounds really low. So I have to buy a cable to plug in from my controller to headset in order to get the full experience? Please Help I just spent 180 on this headset and doesn't meet expectations so far.
Re: PS4 Headset: Skullcandy PLYR 1
So basically I have to buy another cable to get the full affect of my plyr 1? I paid 180 and it sucks I expected superior but sounds really low. PLEASE HELP 😢
Re: PS4 Headset: Skullcandy PLYR 1
[ Edited ]
Follow these steps: Go to Settings.
Then Sound and Screen.
Audio Output Settings.
Make sure the next settings match this screen below.
Now to fix your Mic Volume input (your friends can't hear you):
Go to Settings again.
Go to Devices.
Go to Audio Devices.
Then select Microphone Level.
Now balance the sensitivity of your Mic, not too soft (yellow) but not too loud (too much in the red). The settings that worked for me are below.
You should be Golden now. Now for additional volume, hold the analog stick to the right for a while until you hear two beeps (or one large one). Then hold up (or down) until you get to a comfortable level.
Re: PS4 Headset: Skullcandy PLYR 1
I just purchased this headset recently and seem to have everything set up properly, but for some reason the chat/game volume doesn't seem to be working. When I increase the game volume, it works as the overall volume, making the voice chat and games sounds louder. When I decrease the voice chat volume, it decreases both the voice and game sounds. It just seems to act as another overall volume toggle. When I've plugged in a chat cable that I borrowed to test, the chat/game volume worked properly as it should though. Anybody else with this problem? Is this how they work on the PS4 or is it defective?
Re: PS4 Headset: Skullcandy PLYR 1
I'm having this EXACT same problem. Very frustrating as the chat always overpowers the game volume. I was half tempted to try and return it through amazon thinking mine was defective, but maybe it's a PS4 problem? Anyone else experiencing this?
Re: PS4 Headset: Skullcandy PLYR 1
I contacted Skullcandy customer support yesterday. Rep said that it sounds like the sound isn't working right and is probably defective. I've still got time to return it for an exchange at ebgames in Canada. The Skullcandy rep registered the product for me and noted the trouble. If for some reason I can't get any help from ebgames, the rep said everything is set up for warranty service. Skullcandy customer service was very helpful. Anyway, I'm hoping to exchange it this weekend, and after exchanging, I'll update to let you know if it works any differently.
Re: PS4 Headset: Skullcandy PLYR 1
[ Edited ]
If you recently bought the headset, your box should have a sticker that says it's compatible with the PS4, this means it has the newest firmware to get things up and running correctly. If your box does not, you will have to update the firmware of the PLYR1's here. It's not too hard but should hopefully fix your issues. Surprisingly, this update was recent, so try it out.
http://www.skullcandy.com/setup/plyr-1-ps4-firmware-update