Reply
Topic Options
Mark Topic as New

Mark Topic as Read

Float this Topic for Current User

Bookmark

Subscribe
Highlighted
PS3 Blue screen of death, can't restore!!!
10 replies 19470 views Edited Sep 6, 2012
Well, my I think my PS3 might have gone for good now, but I still have hope someone here might help me. Ok, so this is the story. Last weekend I went to a trip with my family and such for vacation. We made sure everything was off before we left. We were out for 3 days and came back on Monday evening. When I got home, I decided I would play PS3 for a little bit, but to my surprise, the PS3 had BSOD. I pressed x like it said on the screen, but the PS3 refused to restart and stayed on with the green light forever. I was reading online and I found the recovery menu, but same problem, PS3 wouldn't restart and would just stay on. This made me unable to do a full system resotre. I was confused of what could've happened, but then I noticed some other devices where the PS3 was connected were malfunctioning too. The day we left was raining REALLY heavy, so there might've been a chance that there was a power outage or something and it might've burnt it or something. The weird thing is, I have plugged into a surge protector.
So here I am with hopes that somebody might help me with this dilemma. I have a PS3 Slim 320GB. The PS3 is out of warranty, so it will cost me to repair. Soo~ any ideas on how I could try to fix, or is that it for my PS3?
Cheers and thank you
Re: PS3 Blue screen of death, can't restore!!!
Sep 6, 2012
Re: PS3 Blue screen of death, can't restore!!!
Sep 6, 2012
Thank you for your reply Emerald_Swords. I did checked that thread before, but my problem is that I can't do the system restore from the recovery menu because my PS3 wont reboot/restart on its own, it will just go to a black screen and stay there forever, unless I hold the power button. Do you think it might be the HDD causing this or my PS3 is just dead? I mean, my PS3 turns on and it loads, till I get to the XMB and get a BSOD. Let me know if there is anything I can do. I will try changing the HDD with another one.
Re: PS3 Blue screen of death, can't restore!!!
Sep 6, 2012
It might be an issue with the Hard disk iteslf, try putting in another HDD and see if anything changes.
Re: PS3 Blue screen of death, can't restore!!!
Sep 7, 2012
Try to go to safe mode hold the power button till the ps3 turns off repeat this step again twice the third time the ps3 will beep 3 times you are now in safe mode here you can restore anything any problem can be fixed especially with the hard drive
Re: PS3 Blue screen of death, can't restore!!!
Apr 18, 2013
Hello my friend
. My name is Mustafa
. I have the same problem, but i soloved it
. I just asked my friend about use his ps3 to formate my OWN ps3 hdd. Here are the fix : 1 Go to this site - http://dk.playstation.com/ps3/support/system-software/detail/item593256/Funktioner-i-opdatering-%28v... , then accept and download the file there named PS3UPDAT.PUP. After download, put the file over to a USB Stick, then create a folder there names PS3 and a new folder in the ps3 folder , there named UPDATE . Also so it look like this -> [X:\PS3\UPDATE ] <- Then put the PS3UPDAT.PUP to the folder UPDATE. And plug it in you ps3, after this put you ps3 in Recover mode : HOW TO ? Do this -> Press on the Power button and hold it ind until you ps3 turn off, turn you ps3 on again but still hold the power button down!
. And do it again Until it say bib bib 2 times. Then go down to System Update . And let it update
Re: PS3 Blue screen of death, can't restore!!!
[ Edited ]
Jul 4, 2014
I just got done fighting this very same problem for the better part of TWO DAYS!! I finally got it to stop 'looping' with the blue 'the setting data bla bla press x' by using rebuild database option in SAFE MODE, and cancelling out of initial setup data afterward. I think. It could have also been restore PS3 system, but the key was to hit cancel (O) at some point after a manual reboot. Tried every option AND canceled initial setup plus had manually rebooted until I got it! It may have also had something to do with my setting date to 3/1/2014 but I doubt it. Sorry i forget the exact procedure/safe mode option, but I'm sure someone else will fix/post after this!!
PS: by 'manually rebooting' I mean UNPLUG, PLUG IN, HIT POWER all in succession. FYI.
Treasure Hunter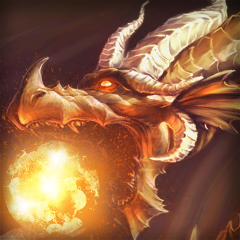 Registered: 04/05/2009
Offline
8212 posts
Re: PS3 Blue screen of death, can't restore!!!
Jan 16, 2016
---

wimpyboy11 wrote:


i got a blue screen so what should you do if your playstation 3 get a blue screen

---
Depends on the model.
Personally, I would try pressing Cross button first after connecting the DS3 with a cable.

If that doesn't work, I would take out the hard disk, switch it with one of my spares, then try to see if it will start with that hard disk.