Reply
Topic Options
Mark Topic as New

Mark Topic as Read

Float this Topic for Current User

Bookmark

Subscribe
Highlighted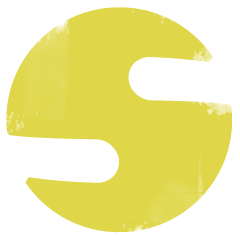 Offline
Re: [INFO] Issues with ejecting PS4 discs
I sent my system in for the beeping, got a new system in return, about a week later I woke up in the morning to it beeping, I unplugged it and moved the system and I haven't encountered the beeping again, but my new system did do the beeping so I'm not sure a new one would do the trick
Re: [INFO] Issues with ejecting PS4 discs
Guys,
I've been having the same problem since day 1 and I've been doing the "un plug and turn it vertical" "fix" since then. I finally got fed up and just called in. 20 minutes on the phone and they're sending me a replacement. I urge you to call in and wait it out on the phone, people always make more of an impact than some online post. call 1-800-345-7669, if they're not listening to posts then they'll have to listen to all of us calling in.
What title were you trying to eject?
I wasn't trying to eject any of m titles but it has randomly ejected Need for Speed, Killzone, and Infamous Second Son. Sometimes while playing the game, sometimes while playing a downloaded game like pinball or don't starve, and sometimes I get up in the morning an the playstation has turned itself on and I have a game hanging out of the disc drive.
Were you installing any game data at the time?

I can't recall if anything was downloading or not evey singe time, but I can assure you that sometimes when it ejects or at least constantly ejects an invisible disc I was either downloading a game or doing an update of some sort. Sometimes though I'm just playing a game and it happens and as you all know once it starts trying to eject it doesnt stop until you pull the power cord.

Did you see any game or system notifications beforehand (Ready to install notifications, error messages, etc.)?
As I said earlier sometimes it happened with downloads, sometimes it didn't.
What troubleshooting steps did you attempt?
I've followed all the suggested "fixes" on this forum from just powering down, to doing a restore, or even just trying the new update. the best troubleshooting technique I did was call the human tech support line to get a replacement. From what I read above though some people's replacements are doing it too.
Rant time:
I was a xbox head since the very first one. I made the jump after trying out ps2s and ps3s over the years. Sony, you have a name for quality gaming systems that last. Your system is far better than the xbox one, please dont change my mind for me. Please don't make me stay away from your products. These "next gen" systems aren't cheap and though I initially went with your product I have no qualms going back to the xbox culture.
FIX YOUR S#!T 'cause I got games to play
Re: [INFO] Issues with ejecting PS4 discs
Re: [INFO] Issues with ejecting PS4 discs
I have the same problem. Have been a bit busy to play PS4 and today decided to download a new game. I noticed that the BF4 disc was ejected but guessed maybe my wife had accidentally touched the eject button.
Turned the system on and could hear a soft grinding type noise coming from the drive area with three beeps. It would be quiet for a while and then three more beeps. I rebooted the system and then put it in standby. As I walked away again, three more beeps. Walked back to stand over the system and it started beeping at me again.
From reading the forums I seem to have the problem experienced by others- discs ejecting on their own (even though no disc is in the system). I went to the system and moved it a bit and pressed eject quite a few times. Now it has calmed down and stopped beeping.
Hopefully this is a software issue as the system is brand new.
Re: [INFO] Issues with ejecting PS4 discs
I have the same issue. Disks don't get stuck inside, but I have the problem of the system continously ejecting, even when there is no disc present inside. When it's stuck in that cycle, it's impossible to insert any disk. Have also heard the system beeping while on standby for no reason.
What seems to work so far is to power the system down in the menu, switching off power entirely, and letting the system sit for a few minutes. I have updated to 1.62. Also, I am not touching any of the front panel buttons anymore, as they seem erratic. So ejecting disks, powering down, I do from the menu. Powering on I do from the PS4 controller, with the PS button.
So, I power off completely at night, and never use standby. The system seems to be more stable this way.
Re: [INFO] Issues with ejecting PS4 discs (FIX)
This was also happening to mine, this usually occurs when the power button is pressed, and the eject button is pressed while the shutdown is in process. To fix unplug all of your cords(HDMI/Camera ect.) and turn your console vertically for a few minutes. Turn it back on to see if it works. Mine did. Also there is an easily removable rubbur support below the button on the bottom of the console, Some have said removing this stops the button from thinking its being pressed, Worked for me Good Luck!
Re: [INFO] Issues with ejecting PS4 discs
Just today, I had trouble getting blu-ray movie disc out of ps4. The manual button for some reason would not work.. I used my controller and ejected disc from options menu.
And two days ago, my system would not turn on with controller or manual buttons. So I unplugged system for a min and then plugged back in. And it magically started working again.
I'm just glad I didn't get rid of my PS3 yet. Its still better than the PS4 right now...lol
I hope PS4 gets all these fix updates rolling soon. Would love 3d capability update too.
Thanks, Kalloway
Re: PS4 Keeps ejecting disc and making noises
Mine did it 2 times. The first time I was moving the console a little, and I think I accidently touched de eject button. It beeped and start ejecting all the time - couldn't even put a disc inside. I turned it off by the menu, turned it on again, and didn't work. So I removed the power cord, let it rest a while, cleaned the eject button, and turned it on again. Problem, apparently, solved.
Then, yesterday, it did it again. But this time, it started beeping too. Two beeps, then ejecting. Two beeps, then ejecting. I was watching Netflix when it happened. So I did the same. Removed the power cord, and turned it back on. Apparently, solved again.
I don't think it matters if your PS4 is standing horizontally or vertically. The first time, mine was standing down. The second time, standing up.
I hope it's a software issue, because I don't live in the US and my console was imported from Amazon US.