Reply
Topic Options
Mark Topic as New

Mark Topic as Read

Float this Topic for Current User

Bookmark

Subscribe
Highlighted
Broken PlayStation 4 Systems
844 replies 70118 views Edited Nov 15, 2013
Purchased a PS4 in July picked up today and flashing blue lights. All the customer support could do for me was offer me an extended warranty, I find this very offensive. They told me basically to take it back but they are no replacements available at best buy now. Extremely **bleep** customer.
Re: Broken PlayStation 4 Systems
Nov 15, 2013
Same thing happened to me. I got my system home and all I get is flashing blue lights. I called customer service, reset the hard drive and told me I can get it serviced and it may take up to 5 weeks to get back. Absolutely ridiculous. I only owned the thing an hour. I pre-ordered the day after E3 and paid it off over a month ago. This is insane.
Re: Broken PlayStation 4 Systems
[ Edited ]
Nov 15, 2013
Pretty sure mine is broken too. It won't even stay on for more than 3 minutes before it beeps three times and shuts off. I was able to get 1.50 installed eventually, but this didn't fix the problem.
EDIT: The PS4 thinks it's overheating but the red light doesn't always come on. Either way, there's no way it's actually overheating since the console is never on longer than 3 minutes. Then again, perhaps the fan is broken and it just overheats that fast if the fan doesn't work?
Re: Broken PlayStation 4 Systems
Nov 15, 2013
Sony, my playstation 4 was and is broken out of the box!! Haha tech support said store return what a joke!!! And they won't expedite or so anything to help me!! Please contact me via email ASAP to help me resolve my issue!!! Blu rag disc only works when it wants to, makes a horrible loud buzzing noise, recognizes discs when it feels like it
I Only Post Everything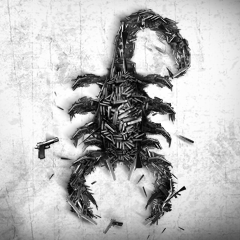 Registered: 06/30/2006
Offline
987 posts
Re: Broken PlayStation 4 Systems
[ Edited ]
Nov 15, 2013
things to try if you ps4 is not out puting video try dif tv try dif hdmi jiggle hdmi try safe mode hold down power till it beep once then let go and update with usb from ther if you get in it looks like the ps4 has some hdmi hand shake problomes sone tvs are not getting the singnal and sinding the right info to ps4 and that cases problomes
i am dyslexic don't bather flaming for spelling and punctuation errors it will do no good and make you look like a fool for poking fun at the handicapped
Get your Portable ID!
Re: Broken PlayStation 4 Systems
Nov 15, 2013
I feel for you man, I 'd be **bleep** too. This is what happens when a new tech item is released, there are expected failures. The numbers are actually pretty low. If they were real widespread there would be a lot more comments in this forum. It's completely possible that lots of people haven't tried theirs yet or maybe just haven't posted, but there would be a lot more complaints of broken systems if it was a widespread thing. that being said sony should take care off all you loyal people that went out and bought this device day one, only to be dissapointed with bad hardware and not being able to get online(which seems to be the biggest problem) and play. Don't let Sony slide on this, be presistant. Just because there is expected failures doesn't mean Sony shouldn't take care of the poor people it has happened to. One other thing, the second biggest problem being reported happens to be the one they reported about on IGN, so you have to wonder if we have some trolling going on. Good luck and hope you all get to play soon.
Re: Broken PlayStation 4 Systems
[ Edited ]
Nov 15, 2013
Mine is doing the same thing. Flashing blue light. After turning it on does not respond to the ps button on the cotroller or the power button. Just flashes blue. No audio, no video. Tried safe mode and it won't even show. Tried to check the HDMI port for the little metal flap piece that could of broke the HDMI cables it looks good. Cables look good. Cables work with other stuff. Ugh!
Re: Broken PlayStation 4 Systems
Nov 15, 2013
This kept happening to me it would not recognize my controller at all and kept doing the blue flashing after turning it on and off like 3-5 times it finally recognized and appears to be working now. Safe mode seems broken though wouldn't recognize my usb at all that had the patch on it so had to download directly with the PS4.