Reply
Topic Options
Mark Topic as New

Mark Topic as Read

Float this Topic to the Top

Bookmark

Subscribe
Highlighted
Target Locked: Call of Duty Black Ops II Game Nights starting 11/27!
[ Edited ]
311 replies 22097 views Edited Jul 10, 2013
Have you an itch that you keep scratching daily, hourly, and yearly with the Call of Duty series? Perhaps you've been itching so hard that there's no more skin, no more blood, and the bone is about to snap? Well, here's some news for you, Dutyhead: Call of Duty: Black Ops II is having a weekly scheduled program to add to the blistering, mind-strumming joy of beautiful bullets tearing through the competition's backside.
On Tuesday November 27, 2012 the PlayStation community will all be one, or we'll include all ones in a weekly night of togetherness. Starting with your typical climate stenched in Team Deathmatch, we'll have a sign up sheet each week to assume the positions from the ladies and gentlemen that will be joining the ranks each night. Anyone is welcome. It can be your brother, your mother, your dog, or even your imaginary friend. Just as long as the one in attendance knows the rules of engagement, let's see what you've got.
On sort of side note, I thought that it could be a fun idea to change the game up every once in awhile. To celebrate victories through these Tuesday game nights a winner will be selected for whoever has... the most kills? Hmm, how about the fan-favorite emblem? Well, I'll leave it up to everyone to decide, for this is all about a user-generated game night after all. Whoever is awarded the position in leadership for the week, then they'll get to choose what we'll all be playing next. Whether that be Free-For-All, League matches, or even zombie mode, let's see if we can get away with keeping these game nights fresh week in and week out.
The running time will span from 3 PM Pacific Standard Time until 4 PM Pacific Standard Time (that's from 6-7 PM on the East Coast). To get your name on the sign up sheet, leave a response below and let's see if we can get this show on the road.
Who's Shooting on 11-27-2012?
1. GrayGargoyle
2. Consigliere422
3. gojeff99
4. Evo_SI
5. darknovaxp
6. GuNz_52
7. SMAK-ATTACK07
8.
9.
10.
11.
12.
13.
14.
15.
16.
17.
18.
Lombax Warrior Registered: 03/02/2010
Offline
126 posts
Re: Target Locked: Call of Duty Black Ops II Game Nights starting 11/27!
Nov 25, 2012
I'll play some COD lol.
- Evo_SI
Re: Target Locked: Call of Duty Black Ops II Game Nights starting 11/27!
Nov 25, 2012
PlayStation MVP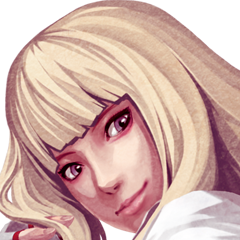 Registered: 04/26/2007
Offline
11589 posts
Re: Target Locked: Call of Duty Black Ops II Game Nights starting 11/27!
Nov 26, 2012
I've been thinking that it would be a private event, particularly if there were 18 people in the group. Though, I suppose if we have less, which me might, it would be best to just search for a public game. I'm not sure if we would lose people in the process of that. I'm also not sure of the best way to go about inviting people to the matches. I've been looking around the menus of the game, where the Elite portion seems to describe a way to group people together. However, when I clicked on the menu option the game linked me to the store where it had no content available to offer. So, I'm not sure what that was about.
I suppose the other way to do is the old-fashioned way by sending out a mass friend invite for the event. About the game night though, I figured having the post available closer to its launch would be a better way than letting things sit for a while. When you sit your brain may tend to wander onto other things. Of course, time enough to prepare could probably work too. Either way, it looks like things are coming along so far.
Re: Target Locked: Call of Duty Black Ops II Game Nights starting 11/27!
Nov 26, 2012
I'm out of town currently, so I'd have to wait and see what the options are. The mass friend invite thing is pretty easy, especially if you make it clear the person signing up needs to request you. Most of the time, a majority of people do so and only leaves you with a few invites to send out. I don't see any other way of grouping people together without having to individually type names in regardless.
Well, 3 days is a bit short, I try to give at least 5-7 days notice when I attempt to organize things. I mean, I'm not arguing here because either way it doesn't matter and we can make changes next time around. I understand where you're coming from though.
If we get 9 or less, a public game would be best.
Lombax Warrior Registered: 03/02/2010
Offline
126 posts