Reply
Topic Options
Mark Topic as New

Mark Topic as Read

Float this Topic to the Top

Bookmark

Subscribe
Highlighted
new villain revealed for batman arkham origins
2 replies 312 views Edited Jul 19, 2013
http://www.youtube.com/watch?v=H__-W5k_ccc
I never liked Batman until I played Arkham Asylym and Arkham City, those games got me to watch the latest 3 movies, which I all enjoyed too, but I am not into comics, and I don't like the animated series either, and also I missed out on any other Batman information, so always when they reveal a new villain, I have no idea who it is, so can anyone fill me in here, because with this villain I am especially confused, The Joker, Poison Ivy, Harley Quinn, Killer Croc, Bane are all pretty easy to understand who and what they are, and what they are capable of, but with this villain I have no idea, some questions I have:
is it a male or a female? the trailer points this out, why is it unclear what he or she is, to me it looks female...
what are his/her abilities? is she half human half snake or something and did she poison batman? and why did batman suddenly got parts of his fingers removed without him feeling the pain of it?
why is he/she called copperhead? with most other batman villains it's easy to understand their names, they always refer to the character's character or abilities sometimes too, if that is the case with this villain, why is it called copperhead?
anyway, as of now, I don't think this is a cool villain, it's a little to weird for my taste, but it's to early to say, what do you guys think?
PlayStation MVP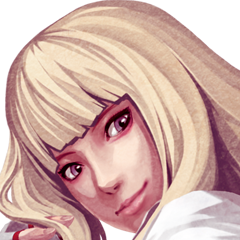 Registered: 04/26/2007
Offline
11590 posts
Re: new villain revealed for batman arkham origins
Jul 20, 2013
I've been mostly familiar with the Batman animated series in addition to all Batman films that have been released. Yes, that would even include the awful 1997 Batman and Robin.
Copperhead isn't a DC villain I'm knowledgeable about myself, as I didn't follow the comics (especially not back in its early life). According to the Wikipedia page on the character, Copperhead first appeared in a June 1968 issue where he was introduced as a thief that was caught by Batman and Batgirl. Later he would change his role into an assassin, using his snake costume to strangle people to death. Copperhead's abilities are that he's a master contortionist and apparently he was able to utilize venom through his suit's fangs. The tail on the suit was also apparently strong enough to break stone.
Though, it also says that Copperhead sold his sold to a demon and in return became a snake/human hybrid. Since then it looks like there has been more than one villain with the name Copperhead. The version being used in Batman: Arkham Origins is that of a woman, so it looks as if this won't be the original Copperhead. But if you're interested in snake beings within the Batman universe, Batman Beyond features a series of episodes with the Kobra clan, which is a group of thieves wearing snake costumes.
Re: new villain revealed for batman arkham origins
[ Edited ]
Jul 22, 2013
---

GrayGargoyle wrote:


I've been mostly familiar with the Batman animated series in addition to all Batman films that have been released. Yes, that would even include the awful 1997 Batman and Robin.

Copperhead isn't a DC villain I'm knowledgeable about myself, as I didn't follow the comics (especially not back in its early life). According to the Wikipedia page on the character, Copperhead first appeared in a June 1968 issue where he was introduced as a thief that was caught by Batman and Batgirl. Later he would change his role into an assassin, using his snake costume to strangle people to death. Copperhead's abilities are that he's a master contortionist and apparently he was able to utilize venom through his suit's fangs. The tail on the suit was also apparently strong enough to break stone.

Though, it also says that Copperhead sold his sold to a demon and in return became a snake/human hybrid. Since then it looks like there has been more than one villain with the name Copperhead. The version being used in Batman: Arkham Origins is that of a woman, so it looks as if this won't be the original Copperhead. But if you're interested in snake beings within the Batman universe, Batman Beyond features a series of episodes with the Kobra clan, which is a group of thieves wearing snake costumes.

---
thanks for the answer, I hope the developers explain also a few things about this villain, it's apparently like you said a new version of an older character, so let's hope the developers explain some things, especially Batman losing his fingers, I am so confused with that
edit: I just watched the trailer again, and I don't know what was wrong with my eyes last time I watched it, but Batman did not lost some fingers, he just only held 2 up, my bad xD